It's been a full decade since Twilight came out in theaters. The vampire v. werewolf book series turned movie—that inspired a raunchy and BDSM version—has been a staple of millennial culture whether you want to admit it or not. Let's face it, we all were kind of into Twilight, even if it were for a short period of time and we'd rather forget it than relive the entire experience all over again.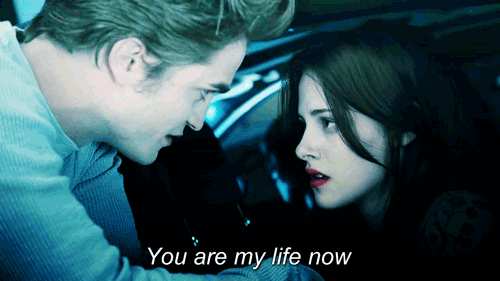 While we try to forget that we were totally into the whole "vampire trend" for a while—you could totally forget that you were in the movie at all…like, Anna Kendrick did. This week on Twitter, the hilarious actress shared that she "totally forgot" she was in Twilight at all. TBH, so did I.
Holy shit. I just remembered I was in Twilight.

— Anna Kendrick (@AnnaKendrick47) November 26, 2018
Then, I had to Google who her character even was—because I truly forgot. She played one of Bella's friends from school that wasn't a vampire. Her "normal" friend.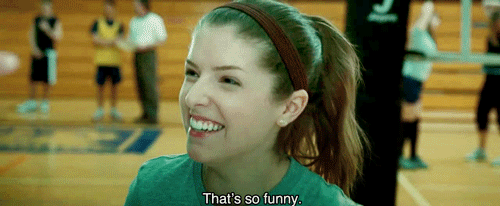 Turns out, Kendrick forgets that she was in Twilight more often than you'd think. Like, in this interview when she was totally reminded she was in the saga—and her expression is like…"oh sh*t, I was."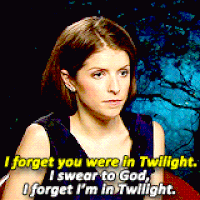 As it turns out, people on Twitter are just like us…they forget all of the time that Kendrick was in the annoyingly faded-out and poorly filmed saga that made us all hate Hot Topic and Rob Paterson.
HAHAHAHAHAH I started loving @AnnaKendrick47 because of twilight and I forgot too until i saw this tweet omg I'm dying https://t.co/a9rv8wioDd

— Lauren Smith (@laurenaletheaa) November 26, 2018
Honestly spooky bc I'm watching twilight for the first time in years and just said "oh wow I forgot Anna Kendrick was in twilight" out loud to myself https://t.co/r8uUGgEJmR

— Liz (@lzrdcud) November 26, 2018
ok mood

— Michael J. Murphy (@MikeyMurphy) November 27, 2018
I often forget that Anna Kendrick played Jessica in the Twilight films. Glad to know that she often forgets as well? https://t.co/lgI774urG4

— Kendra Nicole Leckey (@KendraNicole_22) November 26, 2018
and I just realized you were in that movie lol

— deadroses (@roll1poll1) November 26, 2018
My brain goes through a WILD rollercoaster ride & threatens to short-circuit whenever i realise that anna kendrick and rami malek were involved in the twilight franchise https://t.co/q9sQcjOEBe

— dra ? (@whatadaya) November 26, 2018
I….also forgot

— ? liz, the perseverer ? (@ldotfern) November 26, 2018
Holy shit. Me too.

— EpicNono (@epic_nono) November 26, 2018
I completely forgot until now too

— Desdemona Wren ?️‍? (44,197/77,000) (@DesdemonaWren) November 26, 2018
If you needed any other reason to believe Anna Kendrick is relatable AF—here it is, y'all.