1. You've quoted mean girls more time that you can count
I mean really "The Limit doesn't exist"
2. You wear pink every Wednesday
3. You were super disappointed in Mean Girls 2
4. You learned what Halloween in girl world really means
5. Army pants and flip flops ….. Need is say more
7. You have your own Burn Book
8. You know every move to Jingle Bell Rocks
9. October 3rd is a national holiday for you
10. You often imagine what your life would be like in the animal world
11. Tina Fey is your idol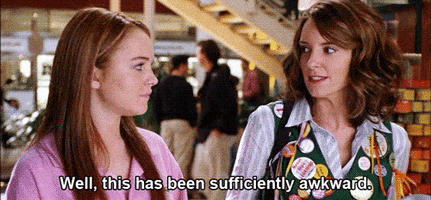 12. You go Glen Coco
13. Fetch will happen !!!
14. You still believe if you have sex you will get pregnant and die