Marriage is no walk in the park, as any married couple will attest. Choosing to spend the rest of your life with the same person is a decision you continue making every single day and it requires plenty of patience, sacrifice, and mutual respect. Not to mention, an unfailing sense of humor.
Reddit recently asked the married couples in its audience about the unspoken rules that help keep their marriage alive and their responses might just save your relationship—or at least, provide you with some pointers.
1. There's no winning when it comes to arguments.
There's no "winning" an argument when you're married. You either come to an agreement somehow or you've both lost. A situation where one person walks away feeling discouraged, unheard, and disrespected is not a victory when you're married.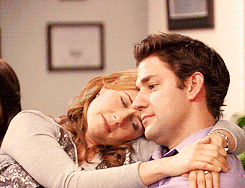 2. Honesty is key.
Everybody always says to be honest and to communicate with each other. The extra step that is left out is to not punish your spouse for being honest. Sometimes you might hear things you don't like, but if you punish this honesty, the communication line will close.